>
Manage Trials Virtually:
"We beat our timelines about upwards of six months thanks to SMi Trial"

How SMi Trial Saved a Drug Developer's Trial
Our Mission — Improve Clinical Competency
For over 25 years, ScienceMedia has
been at the forefront of delivering
innovative, multimedia learning solutions aimed at improving clinical competency across all functional areas in the world's leading Life Sciences organizations.
Learn More
SMi Source The Largest, Mobile-Enabled
Disease & Clinical
Education Library

Google-like convenience and simplicity combined with YouTube-like presentation.

Search, Learn, Build, and Share complex medical information simply.

More than 16,000 ever-growing, continually updated, and trusted topics.

Any screen. Any Time. Any Place.
Learn about SMi Source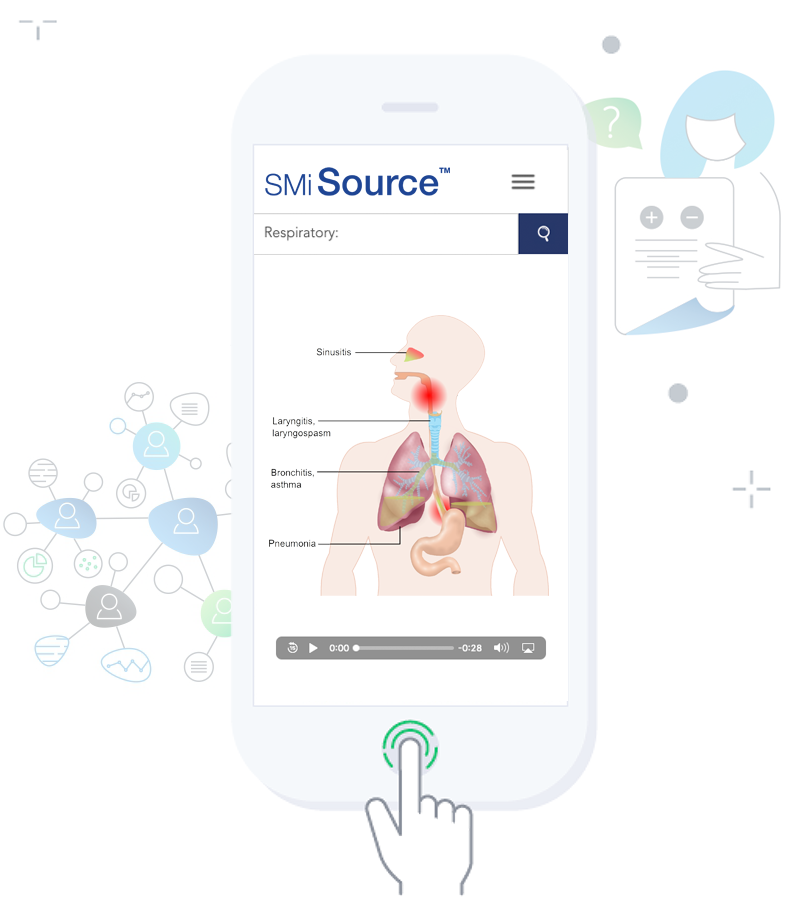 SMi Trial Protocol Compliance Management
IMPROVE trial quality & data REDUCE downstream risk & re-monitoring SHORTEN study delivery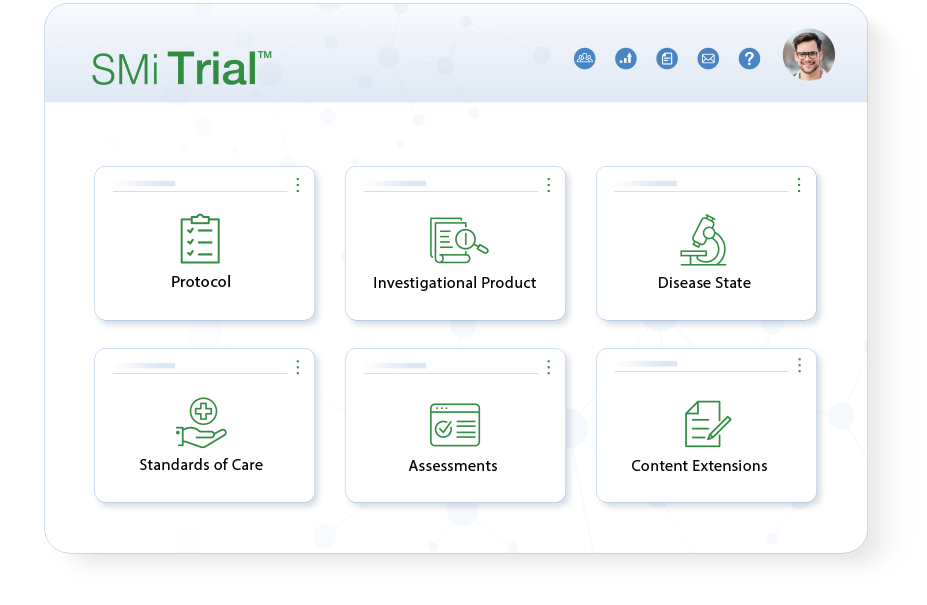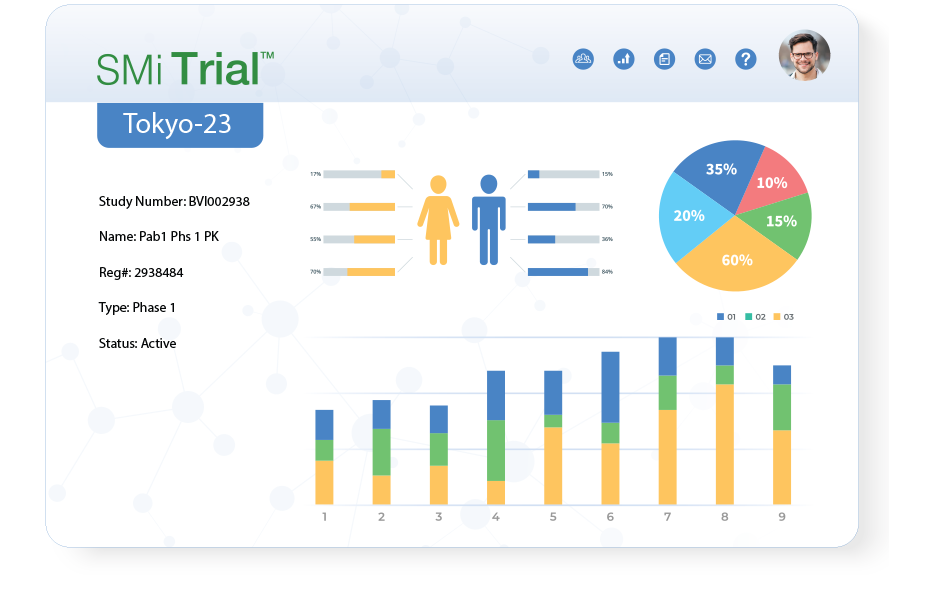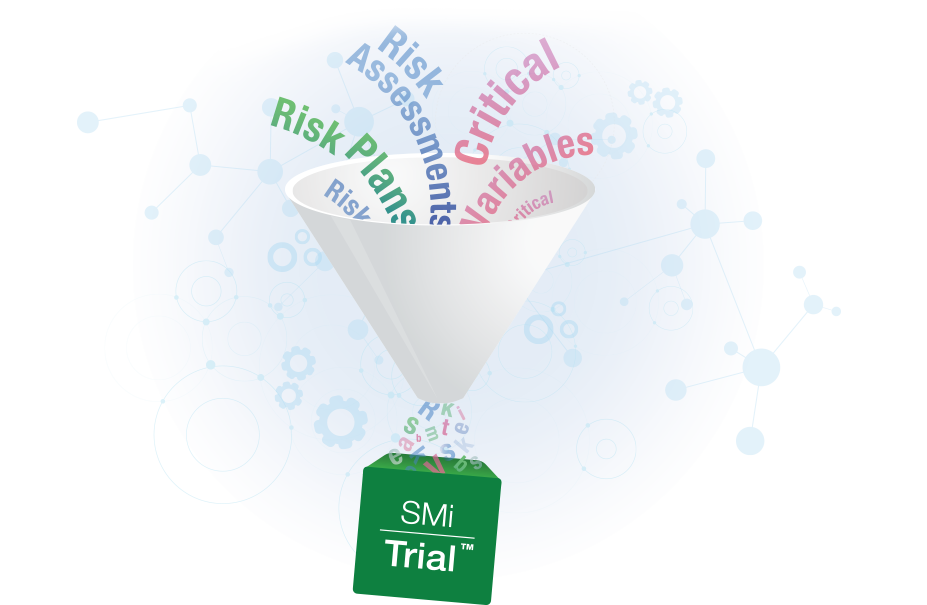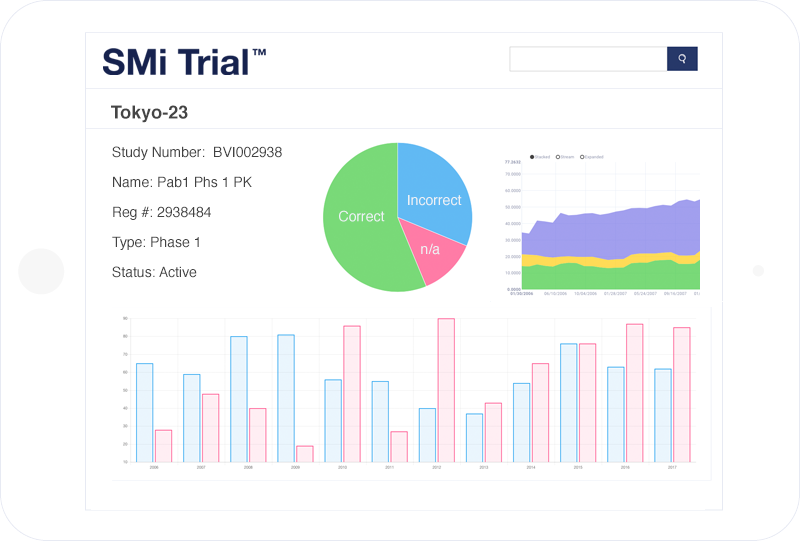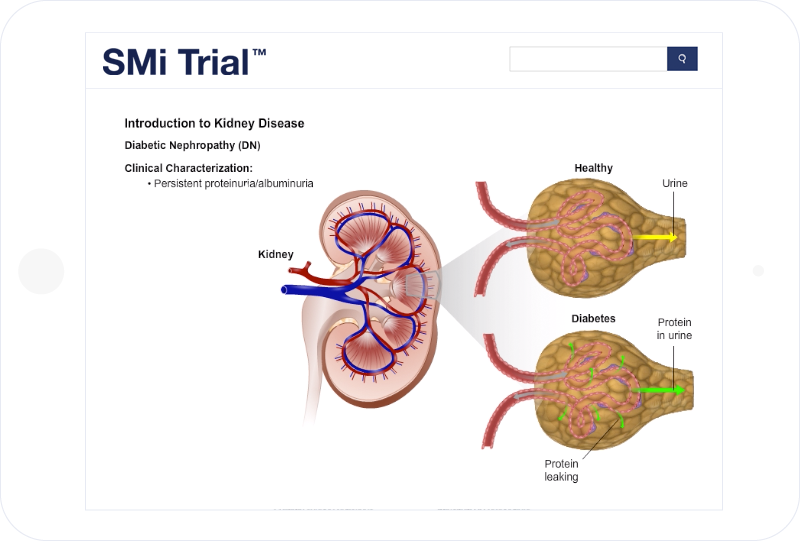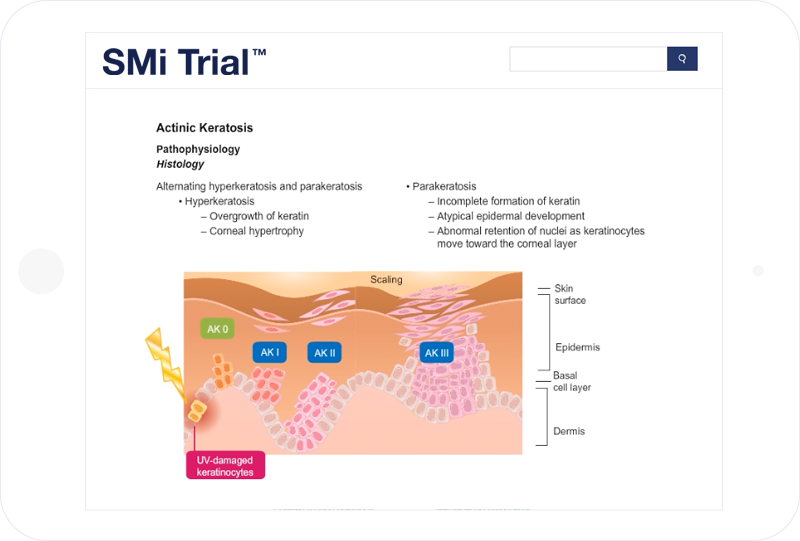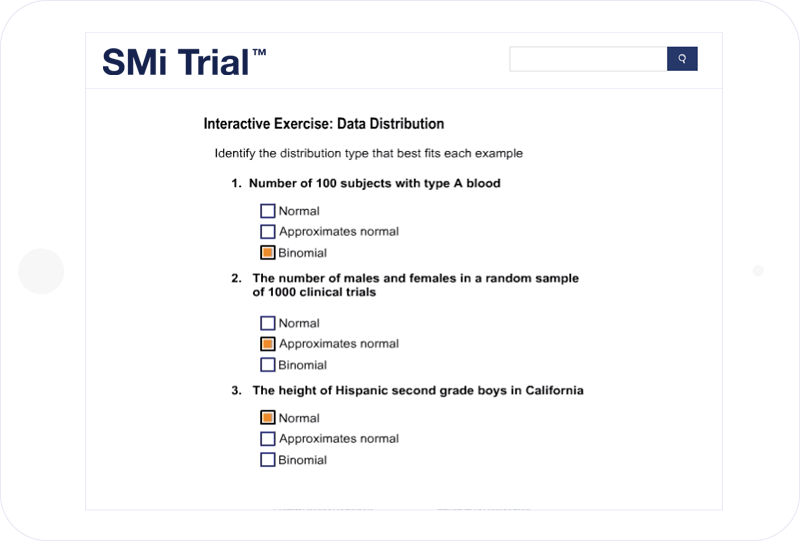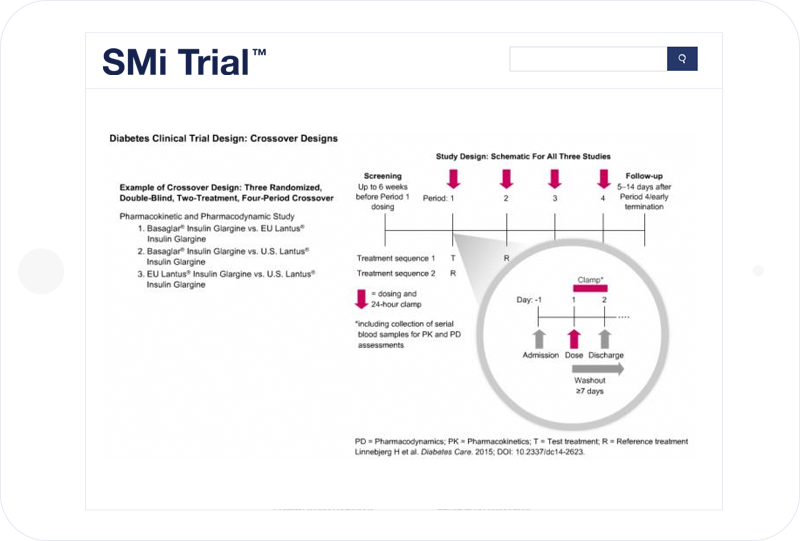 Focus on the highest risk areas of the study to avoid costly deviations through engaging multimedia.
Comply with latest GCP ICH E6(R2) regulations on study conduct, comprehension, reporting, and audit responsibilities.
Ensure competency and identify problem areas early through integrated assessments and real-time reporting.
Deploy flexibly on the mobile devices todays clinical trials professionals rely on.
Learn about SMi Trial
SMi Services
Ground-Up, Fully Custom Solutions to Meet Your Unique & Varying Needs
Comprehension Measures
Clinical Summaries
Curriculum Analysis & Design
Customer-Focused Training
Disease & Therapeutic Area Training
E-Learning Modules & Updates
Industry Landscape Training
Interactive Annotations
Interactive Patient Cases
Interactive Patient Journeys
Journal Clubs
KOL Videos
Medical Illustrations, Animations & Videos
MOA Animations & Videos
Print Modules & Workbooks
Product Launch Training
Refresher/Continuous Training
Strategy & Consulting
Virtual Instructor-Led Training
Virtual Preceptorships.
And more...

SMi Services